Arizona in top ten for first-time home buyers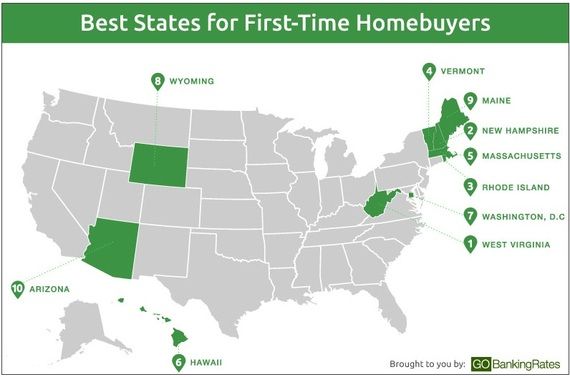 By Elyssa Kirkham, Editor Huffpost
Buying a home is a financial goal that has been delayed for many Americans thanks to the recent recession. With the economy continuing to strengthen in 2015, however, many wannabe homeowners have decided it's time to buy their first homes.
One-third (32 percent) of home purchases made in May 2015 were by first-time home buyers, according to the National Association of Realtors (NAR). Lawrence Yun, chief economist for NAR, called this "an encouraging sign" stemming from "strong job gains among young adults, less expensive mortgage insurance and lenders offering low down payment programs." According to Yun, first-time buyers entering the market will continue to increase.
To see which states offer the best conditions for new homeowners, GOBankingRates ranked the 10 states with the most growth in the number of first-time home buyers, while maintaining lower levels of foreclosure rates, over the past 10 years. Read on for top 10 best states for first-time home buyers, as well as insights into local housing market conditions and public assistance programs.